Welcome to Adore Plush Company
We are a plush toy company that strives to channel the beauty and spirit of the animal kingdom into our plush. We hope you enjoy our products. Each design was fueled by our passion of the outdoors and fascination of these incredible animals.
Our plush can be purchased on Amazon, Ebay, and in gift shops across the country.

Adorable, cute, and so cool.
The detail, softness, and quality of these plush make a great gift for everyone, but especially for a budding scientist, devoted pet keeper, animal enthusiast, or a collector.

Beautifully designed... perfect for your home or office.
These soft plush are made to be easily mounted to the wall and/or hung from the ceiling. Of course, they can also serve as a toy. AdoreDecor is a very popular choice for an outdoor themed nursey.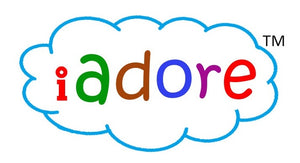 Fun and hilarious!
Farting sounds are always good for a laugh. There is a pouch with a removable sound box to replace batteries or remove the sound box entirely.